Skip to Content
Truck Windshield Repair in Greater Phoenix & Las Vegas
Commercial/Fleet and Semi-Truck Windshield Services
If your company has a fleet of commercial vehicles, you are familiar with the expenses and duties associated with maintaining them. Professional repairs may be able to fix your dents, cracks, and chips when a rock or piece of debris damages your car's windshield. With our commercial windshield repair services, Auto Glass Express assists customers in the Greater Phoenix, AZ and Las Vegas Areas in restoring the auto glass in their business fleet.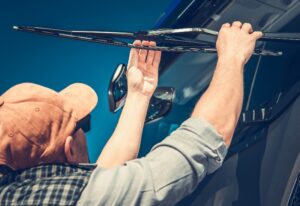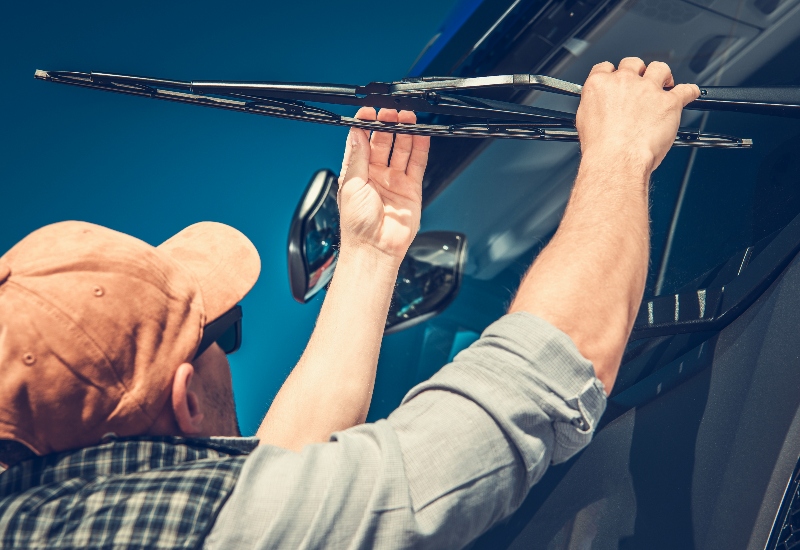 We have years of expertise helping customers with any make or model of car with auto glass repairs and replacements. Our company has collaborated with the most reputable brands and producers in the automotive glass sector, providing us a wealth of knowledge about windshields, the damage they experience over time and exposure, and how to decide whether repairs are the best course of action to restore them.
Read about the expert commercial windshield repair services we offer to fleets throughout Phoenix and Las Vegas. You can put your faith in our skilled and qualified professionals to take care of your windshield since they put their in-depth training, the greatest tools in the business, and the newest methods to use.
Years of Experience in Commercial Glass Repair
Your commercial fleet is appreciated by Auto Glass Express, and we work hard to discover the best answer to your auto glass damage. We work with your insurance to pay costs, easing the financial strain on your company from repairs. Our professionals will check your vehicle glass for cracks, chips, and dents in order to determine the required repairs.
If the amount of the damage or potential expenses makes replacing your windshield the preferable choice, we will help you choose the ideal windshield for your car's year, make, and model and expertly install it. We keep our procedure straightforward and keep our charges low in order to make commercial vehicle repairs as quick and uncomplicated as feasible.
No matter what vehicle glass repairs are necessary, you receive our in-depth expertise and experience working for you with our business' dedication to high-quality service.
Tractor Trailer Glass Repairs
The distance that tractor trailers cover is considerable. As soon as possible, a rock chip in the windshield should be fixed to prevent a later total replacement. Auto Glass Express is a team of experts in replacing and repairing tractor trailer windshields for all types of commercial and semi-trucks. We have glass-stocked warehouses with a wide range of glass types and shapes, so we can expedite your purchase immediately.
We understand that most fleets are unable to wait around for a glass person to arrive three days later. No matter how urgently a project has to be completed, we always offer same-day services in an effort to satisfy all of our fleet clients. We are pleased to provide maintenance for hundreds of various fleets throughout Phoenix and Las Vegas.
Don't Put Off Repairs
Don't overlook the dents, chips, and cracks that are hurting your eyesight while driving and tarnishing your windshield. If you wait and hope for the best, the damage has the potential to worsen and spread, necessitating more involved procedures to restore your vehicle glass.
Instead, let Auto Glass Express make rapid, efficient repairs to your cracked windshield. Maintaining these cars in top condition is crucial to ensuring their safety, performance, and appearance. Your fleet of commercial vehicles is a continuing investment that supports the operations of your business. Customers from all across the Phoenix and Las Vegas metropolitan regions can use our commercial vehicle repair services.
Contact Us Today
Since we prioritize serving our clients, we provide the best windshield replacements in Phoenix and Las Vegas, performed by highly skilled technicians. For a free estimate if your windshield is chipped, cracked, or otherwise damaged, get in touch with our staff right now.
With timely, efficient service, a commitment to quality, and handling all of your windshield repair needs, we take care of business. To assist you in returning to the road in a safe and affordable manner, we will respond to you as soon as we can.