Skip to Content
Cadillac Windshield Replacement Phoenix
Cadillac Windshield Replacements in Phoenix
Auto Glass Express offers a 0 deductible for any replacement or repair of your Cadillac windshield or side/rear window as well. We make it easy to obtain a free quote via phone, online, or in person. Utilize our quoting tool by finding your vehicle, submit and we will give you a call shortly to schedule your appointment and answer any questions you may have regarding the windshield repair or replacement for your Cadillac. Auto Glass Express has a network of high-end glass manufacturers which makes it possible to be readily available to better serve you, as quality glass is sometimes hard to have on hand and needs to be ordered. Our certified technicians have the experience needed to properly and safely install windshields and windows in any Cadillac vehicle.
Cadillacs are American-based vehicles manufactured by General Motors. It is known to be the oldest automobile brand in the world and the premier luxury car manufacturer, as they are inclined to be at the top of the luxury field in the United States. Cadillacs have been recognized for the interchangeability of their precision parts which lays the foundation for the mass production of Cadillacs, with the steel roofs as well as the forefront in technology with 3 engines and V8 setting the standard for the American Automobile Industry.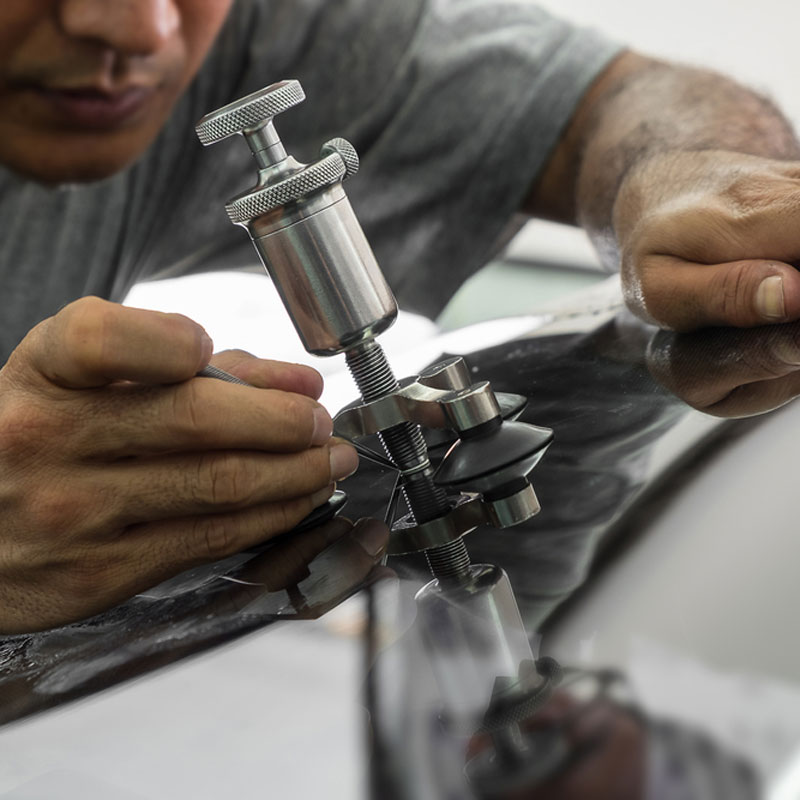 Some of the Current Cadillac Models That We Service
CTS-V – Supercharged 40hp, big Brembo brakes, 8 sp automatic, and rear-wheel drive
Cadillac ELR Coupe – Luxury plug-in model with a plush interior, rich leather, bold design
Escalade – Room for 8, tons of bling inside and out, luxurious bold design with chrome
As a top provider of auto glass and windshields replacements in Arizona, Auto Glass Express is your #1 source for high-end quality glass for any luxury Cadillacs.
Get a New Windshield for Your Vehicle