Skip to Content
Repairing Auto-Glass Without Expert – More Harm Than Good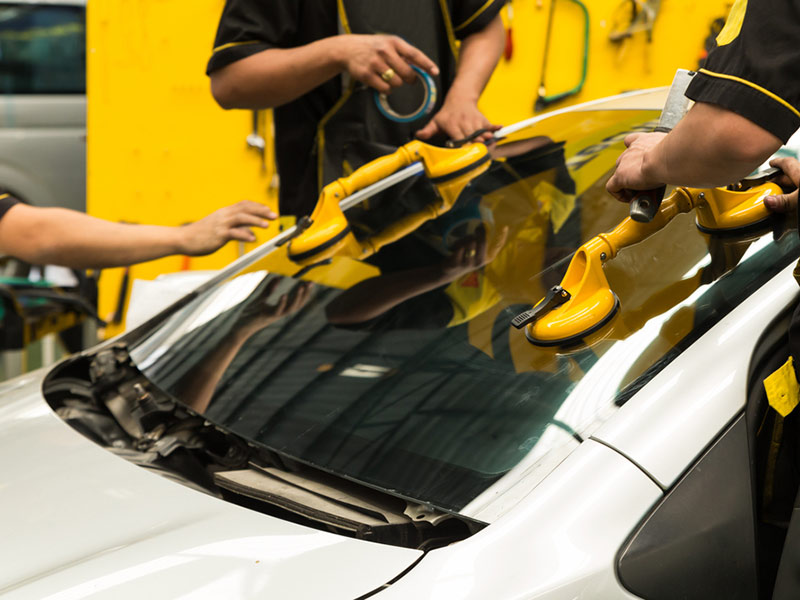 A damaged windshield is dangerous for multiple reasons. It can affect the driver's vision and can endanger anyone in the car during an accident. During the rollover, the windshield can take up to 60% of the car's weight and cracks and chips can easily compromise the windshield structure.
If you have any doubts or notice any damage call Auto-Glass Express. With the most outstanding service in Arizona, you will be safely on the road in the meantime. We made four important windshield facts you need to know if you chose not such a great approach – DIY.
Different Types of Damage
First, it's crucial to understand the type of damage. Try to find out exactly, what kind of service you require, so you can avoid being charged for services you don't need by unreliable windshield repair shops in Glendale. By examining your windshield thoroughly, you can determine what type of damage is done. Chip, crack or a pit, and whether you need a simple repair or a full replacement.
Safety First
We know that we are talking about safety in the middle blog paragraph, but security is Paramount. Your windshield is an important safety feature in your vehicle. It's crucial to repair or replace it with skill and expertise with high-quality material in a satisfying time frame. Auto-Glass express can send experts and high materials to you, wherever you are, with its mobile services so we can provide maximum assistance in the best possible time frame. You will be back on the road in no time.
In Experts You Trust
Trying to repair your car without proper equipment and experience can be dangerous. As experts, we see a lot of DIY approaches to a windshield, often leading to a much higher cost than if experts had done the work in the first place. It can look more cost-effective to try it on your own, but in the end, it's bound to cost even more. Trust Auto-Glass Express to get your windshield back in top condition; it's always better to put experts on task!
Use High-Quality Material
Experts use urethane adhesive to seal damage, making chips and cracks virtually invisible and preventing them from spreading. The higher the quality of the resin, the more successful the repair. The best adhesives are available, but cost more as they have specific quality-certified crash test criteria, and often dry much more quickly than other, cheaper adhesives. Some less reputable auto glass repair shops may use cheaper adhesives to increase profits, but it's a downward spiral in the long-term use. Make sure you also try the best materials when getting a windshield replacement in Glendale, Arizona.
What You Should Know About the Law
The National Traffic and Motor Vehicle Safety Act makes it illegal for anyone to return your car for use before all safety devices are fully operational. Since your windshield is a safety device, your car cannot be safely driven until the adhesive has had enough dry time to meet FMVSS performance requirements.