Skip to Content
Importance of Headlight Restoration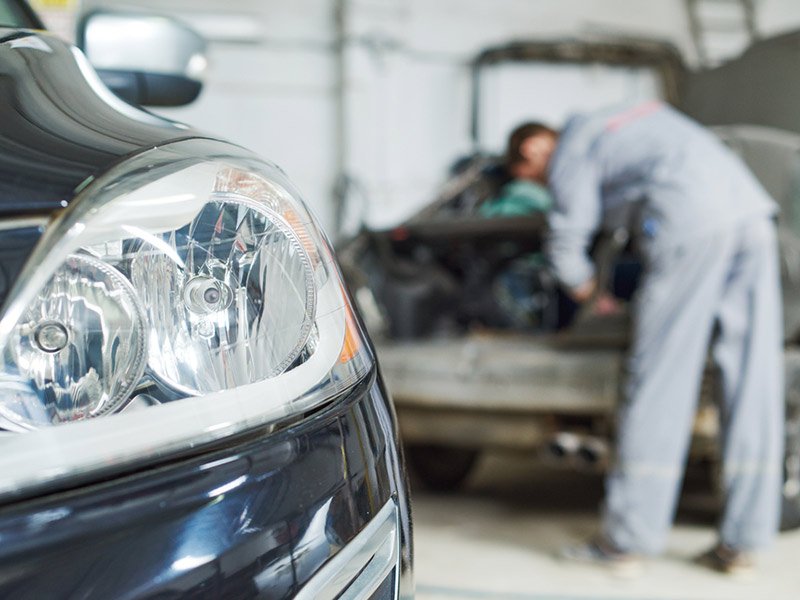 Can anyone drive in the dark with dull lights?
Headlights are the most crucial part of the vehicle when it comes to driving in night or in harsh weather conditions. When was the last time you took a close look at your car's headlight? When it comes to replacing them, of course, you look at them. Otherwise, we always ignore talking a closer look.
Headlight restoration is quickly becoming a much more affordable solution compared to replacing lenses, helping greatly to improve driver safety, reducing long-term maintenance costs, and improving the overall appearance of the exterior of the car. Bugs and dust can be tough on headlights. Salty, slushy roads can wreak havoc on lights if you're driving somewhere north out of Arizona.
You should consider headlight restoration, and here's why
Safety
Professionals will always return to safety. Original Clarity will most definitely improve your car's overall appearance. Most importantly, headlight restoration provides security for the passengers in your vehicle by improving the visibility and the projection of the light correctly. The oxidized plastic refracts and disperses sunlight that's passing in the cover of the lens, and will reduce the amount of light illuminating the road by up to 75%. Auto-Glass express professional headlight restoration will get you original clarity. Your vehicle headlights will once again let the all light thru!
Improved Appearance
Headlight restoration not only increases safety and visibility but also enhances the appearance of your car. The covers of light tend to age rapidly. To bring back the "New" look to the exterior of your car, headlight restoration is cheaper than buying new lenses. Do you want your vehicle to look youthful? Get your headlights restored professionally by auto-glass express. For people considering selling their car shortly, headlight restoration can undoubtedly help you with the price.
Save Money
For people considering trading or selling their vehicle, headlight restoration is undoubtedly the only cost-effective option. Replacing the headlights is not a good choice to make, as it's an expensive option. Headlight restoration will save a great deal of time and money, and it will provide you with safe headlights, and at the same time, it will improve the exterior appearance of your car!
There are many benefits of headlight restoration. It helps remove scratches, restore hazy and cloudy lenses. You're not only getting better performance and functionality, but restoration also helps you maintain the overall value of your vehicle.
Overall Benefits
Maintain functionality and performance
Increase visibility
Increase safety
Remove scratches
Restore cloudy lenses
Enhance the appearance of your vehicle by adding radiance
Save your money by not having to purchase a new headlight
Save you money by avoiding headlight installation costs
Enables you to keep the original lights
Help maintain the overall value of your vehicle
For any additional info, please call us 480-400-7962!