Skip to Content
What To Do After a Car Break-In?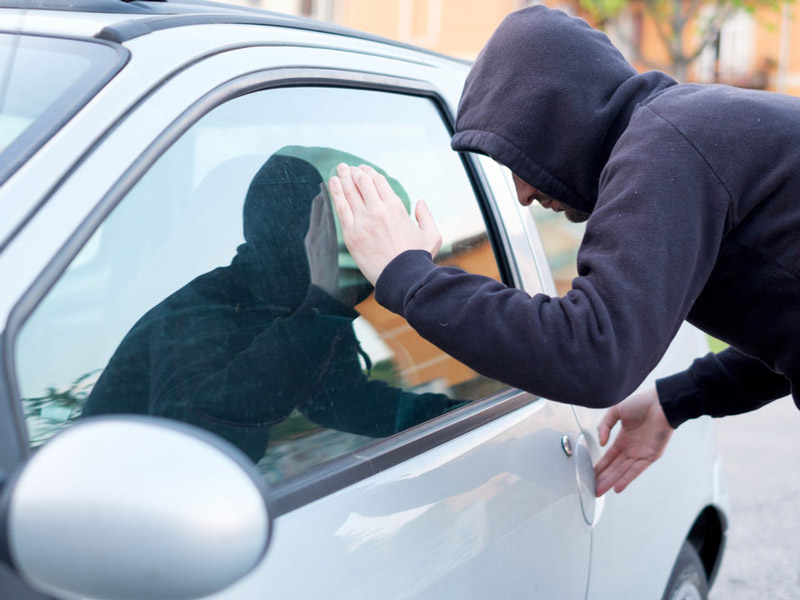 Few things will put a damper on your day like realizing you've been the victim of an auto break-in. Unfortunately, it's far from a rare occurrence — thousands of people deal with auto break-ins every year. In the event, you've just experienced a car break-in, here is a quick guide to help you know what to do next, plus a few tips to help you secure your vehicle against future break-ins.
Call the police. You need to make a record of the break-in for insurance purposes if nothing else. Call the police.  Tell them what happened.  Ask them to make a report of it.  Get the police report number, and get a copy.
Deactivate your cell phone. Contact your cell carrier and deactivate your phone immediately if it was stolen to help prevent against cyber theft, identity theft, or even just creepy phone calls.
Take photos. Before you leave the scene, get photos of the damage to your car.
Make a list of everything that was stolen. Do this as soon as you possibly can. People will start asking you what was stolen and you may have a hard time remembering, so make this list before you even leave the scene (if it is safe to do so).
Call your insurance company. Damage to your car should be covered under your auto insurance policy. Replacement of your lost goods could be covered under your homeowner's coverage, renter's insurance, and/or auto insurance.  Ask your adjuster for the claim number and instructions on how to file a claim.
Get your car repaired. Your auto insurance company can help you with this. If the glass was broken, they often have recommendations for places that will quickly replace broken windows.
Locate proof of ownership of your goods. Your insurance claim will go much smoother and your reimbursement will be much more accurate if you are able to prove that you owned the items that were stolen, and how much they cost. Look for sales receipts, credit card bills, and photos of the items that were stolen.
Start replacing your stolen items. If you have "Replacement Cost coverage" you will get reimbursed for the actual cost to replace the item "with like kind and quality" as soon as you actually replace it. I found it easiest to just replace everything first and then submit the receipts for the replacement costs.  Other people choose to receive the "actual cash value" (i.e. garage sale price) first and then use that money to replace the items, submit the receipts to the insurance company, and then get paid the difference.
Create a spreadsheet of the items that were stolen. Start listing everything that was stolen, and that you replace, in an organized fashion. List the item, its original purchase price, the date you purchased it, the date you replaced it, and the amount you paid to replace it. Keep all of the receipts for the new items you purchased.  It will be much easier for your insurance company to pay your claim if you submit the information in an organized fashion.
Fill out the Police Report and return it. The police will mail you a report to complete and return. Although the vast majority of car prowls are never prosecuted, occasionally stolen property is recovered and traced to its owner via serial numbers.  List any items for which you have the serial number.
Preventing car thefts isn't always possible and maybe a fact of life in the big city, but these tips should help you quickly recover and move on. Additionally, we give you the car break-in prevention list:
Car Break-In Prevention Tips
1. Keep Your Car Visible
Parkin well-lit areas near people or with an on-duty parking lot or garage attendant. Avoid having your car concealed by larger vehicles, fences, or foliage; thieves like to work in private.
2. Don't Make It Easy
Keep windows and sunroofs closed and doors locked. Almost one-fourth of thefts from vehicles are from unlocked cars.
3. Activate Your Vehicle's Alarm
Don't have one? Factory-installed and theft systems are best, but a professionally-installed alarm can discourage a car break-in thief who likes to work in silence.
4. Hide Your Valuables
Many smash-and-grab thieves act on impulse, so keep your stuff out of sight – either with you or in a locked trunk. Don't count on the glove box; thieves know to look there, and they're easy to break into.
5. Hide Your Valuables
II If you have a wagon or SUV that leaves your cargo area open, get a retractable fitted cover to keep shopping bags or other belongings hidden.
6. Don't Hand a Thief Your Keys
Take your keys with you. And if you think you have a great hiding place for a spare key, car break-in thieves know to look above the visor, in the center console, under the floor mat, in the trunk well, etc.
7. Stow Your Stuff Before Arrival
Experienced thieves often stake out parking lots to watch for people putting items in their trunks. Help prevent car break-ins by putting valuables like laptops, messenger bags, and electronic devices into your trunk before you get to the parking lot.
8. Stash the Evidence, Too
After you've put your stuff in the trunk, don't forget such telltale evidence as power plugs, MP3 adapters, and navigation system windshield suction-cup mounts. Thieves know what they're looking for, so hide the electronic accessories, too.
9. Trust Your Instincts
If you see suspicious activity, find another spot to park. If you're concerned, tell the attendant or report your suspicions to the police. You may be helping keep another person from being a victim of a car break-in or worse.
10. Take It One More Step
Many vehicles are broken into with the intent of stealing the vehicle itself. Visible anti-theft devices, like steering wheel locks, steering column collars, or brake pedal locks may discourage the would-be thief from breaking in and trying.