Skip to Content
Signs Your Windshield Needs Replacement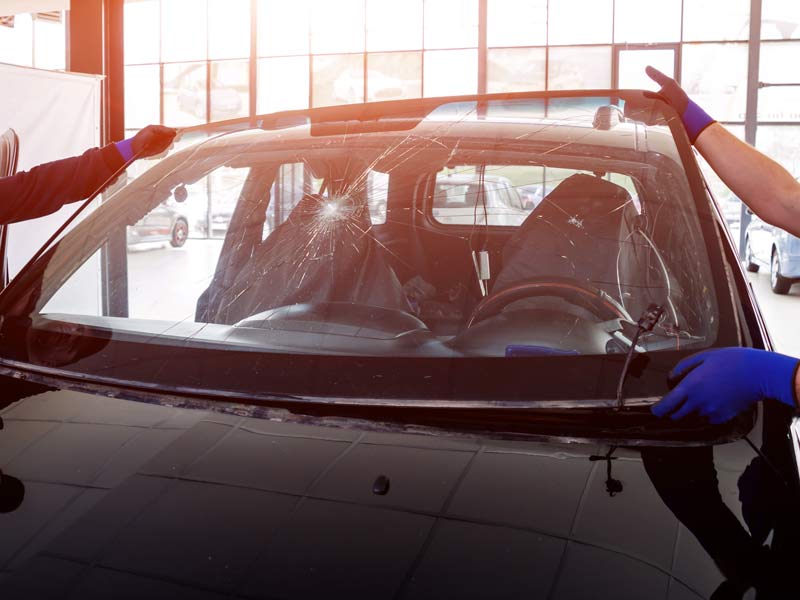 Your visual navigation is essential as much as an engine that drives you around. Don't ignore the signs if your windshield is compromised. There are always indications if somethings wrong. Experts like Auto Glass Express are allowing modern technology to be the part of any repair process nowadays.
We can do it affordably and most importantly Fast!
Not sure if you're a potential client for replacing the windshield?
Here are some signs that can indicate repair:
Is It Blocking Your View?
When we talk about the windshield, there's no such thing as a "little" crack or chip discoloration. Your ability to drive safe depends on the ability to make fast decisions in a split-second. Cracks that looks like a spider web can also distort your vision especially in demanding weather conditions. Your ability to see in storms and blizzard can be affected if you chose to ignore these signs. Don't mistake a chip in the glass for another vehicle in your "Blind Spot."
Windshield Shows the Evidence of Pitting
If you're driving down a high-traffic road, you could be exposing your windshield in no small amount of flying debris including small sharp rocks. Over time, your windshield can have some signs of pitting which will be most visible at dawn. The small pits scatter reflects the light, making it hard for the driver to navigate. Visibility should always stay the main focus.
If you're visiting some wet area, pitted glass doesn't shed water as well or clear which can make your ride very dangerous.
You Notice a White Haze at the Edges of the Glass
The windshields are treated with a particular layer of plastic called Poly Vinyl Butyral or PVB. This plastic ensures that if the windshields shatter, it does not go into small rounded chunks that won't cut the passengers or passerby in a collision.
If you spot a white haze around the edges of the windshield, that means that this plastic is starting to separate from the glass, putting everyone around the vehicle at risk. Pieces of glass flying around during the accident can hurt anyone around. Watch yourself and your family, cause this can seem harmless but it's not.
Any Part of Your Windshield Is Missing
A bit obvious, but a large number of drives (car or truck) will try to "Glew." Car-glass with tapes or tarps. It's a sign you need to go to a replacing shop. A windshield doesn't just keep you from the weather, and it is crucial structural support for the car's frame. If you choose to drive without replacement, you can potentially cause the glass alignment issues in the future during the replacement.
You've Had Doubts About Replacing Your Windshield
Getting owners trust is not that hard if you are a professional. If you notice leaks, cracks, or wind noise after the Installation, you must consider your previous shop isn't willing to deliver the results.