Skip to Content
Tips on How to Keep Your Windshield Scratch Fee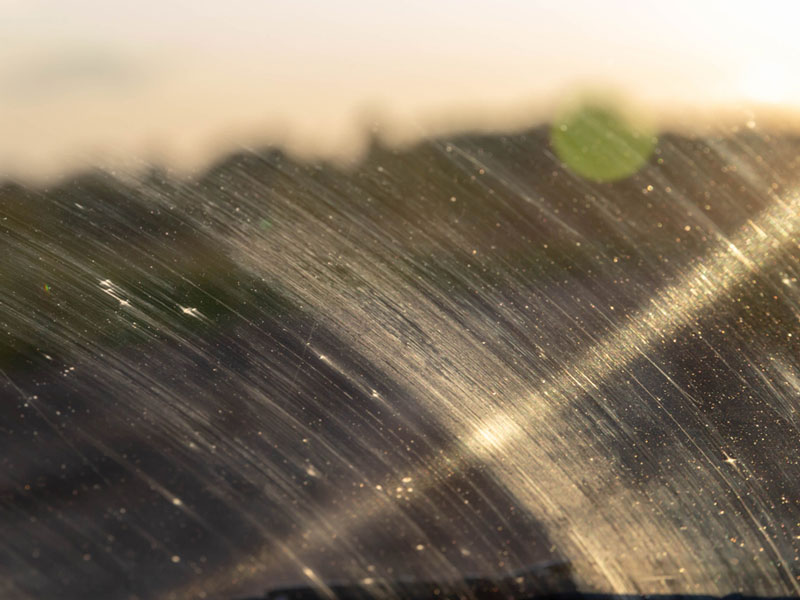 Have you ever noticed those scratches on your windshield? You have, right? Well, aside from being an eye sore (let's face it, a windshield with scratches on it…it's not a pleasant sight) scratches can easily turn into something bigger and compromise the structural integrity of the windshield, which has a vital role in protecting the safety of you and your passengers.
Having a clean, intact, scratch-free windshield is something everyone should aim for and we at Auto Glass Express can't emphasize this enough. Eventually, every windshield will get some minor scratches, but there are ways we can prolong this and keep the windshield in top condition as long as possible. We hope that these tips will help you in achieving that.
Windshield Wiper Replacement
Just like almost everything on your car, windshield wipers don't last forever. The more you use them, the more the rubber deteriorates. And if the rubber part of the wiper blade wears off enough, the metal part of your wiper might scratch your windshield.
There are many factors that determine how long will your wiper blades lasts, not just how frequently you use them. The most important factors are of course the weather conditions and the quality of the blades.
It's a general rule that wiper blades should be replaced every 6-12 months. But, if during wiper inspection you see signs of deterioration, you should replace them sooner if necessary.
Level of Wiper Fluid
Wipers should only be operated on a wet windshield. Removing bird droppings, insects or pollen from your windshield is nearly impossible if your windshield is dry. Si's important to have at least half of your wiper fluid reservoir full. So when you do your routine fluid check on your vehicle, make sure that you also check the level of wiper fluids. If it's too low or at least less than half, top it up before you close the hood.
Parking
Auto glass and windshield can't only be damaged when driving. Even while parked, there are things that can damage your windshield and cause scratches. It is best to park your vehicle in a covered area whenever possible so that there are 0 chances of falling objects hitting your windshield.
During winter, parking in a covered area is probably more important than ever. In winter, there are a number of things that can fall on your windshield e.g. accumulated snow on branches, ice, and even branches (if the load from the snow is too much, the branch can snap and fall on your windshield). Also, during winter, if you par outside, there will be an extensive frost buildup on your windshield. This will require you to scrape your windshield and you might end up scratching it.
Cleaning Tools
Cleaning your auto glass and cleaning your house windows is not the same thing. When cleaning your windshield, you need to make sure that you're using material specifically designed for that purpose. The standard glass cleaners that you use for your home windows, might contain chemicals that can damage your windshield. So in order to avoid this, make sure that you never use household objects to clean your auto glass whether it's only removing frost or actual cleaning.
Hopefully, these tips will help you minimize windshield scratches and keep your windshield in tip top shape.