Skip to Content
Various Windshield Repair Techniques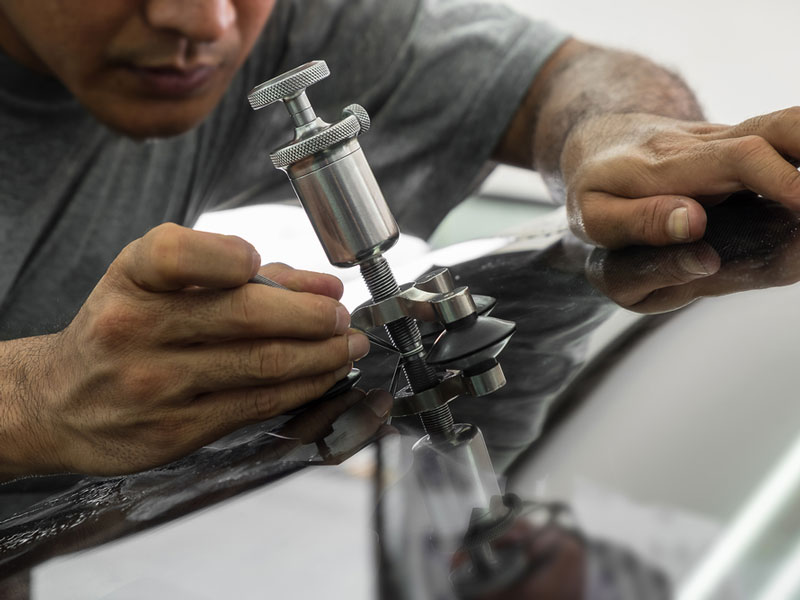 Drivers that have damaged windshields are often wondering what type of repair options they have. Maybe you can try and repair it yourself. Or maybe you have to leave it to the professionals?
If you attempt to do a DIY repair (and we strongly recommend that you DON'T) you have only one repair option at your disposal. Those DIY auto glass repair kits you can buy. That is it. However, often enough, these kits can actually make things worse.
However, when you choose to go with a professional auto glass repair technician, the professionals have a few more repair options to pick from and they will pick the most suitable and the one that will provide best results and outcome.
At Auto Glass Express we use the latest industry standards when it comes to windshield repairs (and replacements) so you can rest assured that your windshield will be good as new. So let's further explain what repair options are mostly used by professional technicians.
Resin
Auto glass repair specialist mostly use windshield resin in repairs. When you have small chips and cracks, the technician will inject a small amount of resin into the damaged area in order to fill in the gaps. After that, the auto glass specialist will heat up the resin which will cause it to expand and create a seal. The heat also hardens the resin and makes the damaged area stronger so that the chip or crack doesn't spread further.
Windshield Patches
If you don't have enough time to have your windshield properly repaired, the auto glass specialist may only place and windshield patch. The patch is designed to keep the windshield together until it ca get properly repaired. It prevents the windshield from cracking further but it is not advisable as a long-term solution. Patches are commonly found in those DIY repair kits that we mentioned earlier.
The patch is cut to size and placed on the damaged area. Once applied, it hardens over time and provides added strength to the area.
Windshield Replacement
The first two options were only in cases when you have small or medium-sized chips and cracks on your windshield. But if your windshield suffers significant damage, a replacement might be in order. Big enough damage can compromise the view out on the open road so that's why auto glass repair specialists usually recommend this option. Windshield replacements are often the best option if:
The crack extends to your (driver's) line of sight
The crack is too complex
The crack is bigger than 6 inches
The chips are deep or contaminated
If you noticed a crack or chip on your windshield, make sure to stop by at Auto Glass Express or contact us so we can inspect the damage and see which repair option is best suited for you.