Skip to Content
Where to Turn During a Windshield Emergency?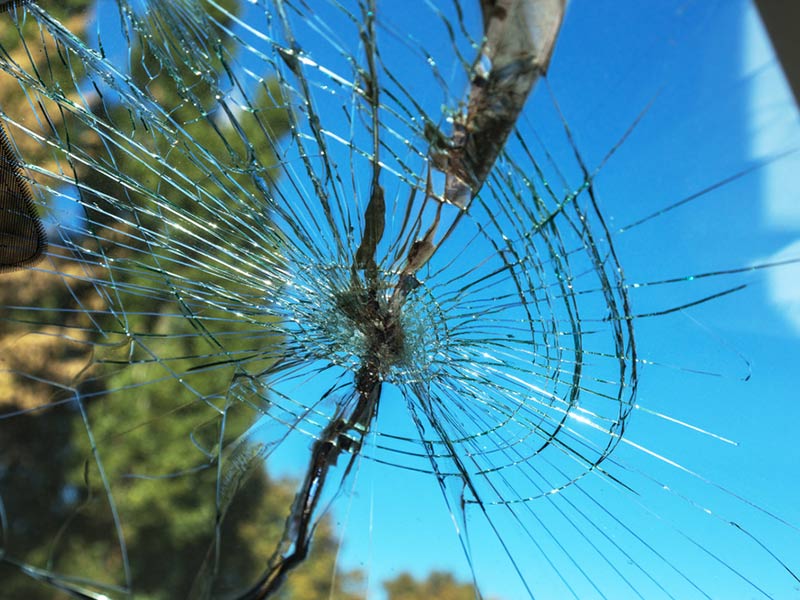 Any kind of car damage can be time-consuming, but sometimes you need to choose your battles with a specific type of injury. Some damage can take priority over others. For instance, driving around with a scratch can be a matter of aesthetics that could be addressed in a couple of days, whereas a car that has a free tire or damaged brakes can cause serious safety problems and needs to be looked at by a professional immediately. A broken windshield falls under the category of emergencies. There are obvious disadvantages that can cause harm to a driver and anyone around him.
Why Is a Broken Windshield Such An Emergency?
Cars, unlike motorcycles, are not made with the luxury to be drive-worthy without something that covers them from oncoming exposure. High-end convertibles do not come without a windshield. So, not only does the absence of a windshield loo weird, it is highly disadvantageous to you as a driver and your car as a vehicle. The worst thing than having no windshield at all is having a windshield that is cracked and obstructs your view of the road. When you are driving in less-than-favorable conditions, you are putting other people in danger not only yourself. In some states, driving with a windshield that is highly obstructed is illegal.
Don't turn toward making fast decisions if you had an accident. Don't try to find ANY windshield replacement services. Sometimes hasty decisions can cost us later. If someone is replacing your windshield, find professionals. Treat your time with respect, and don't choose anyone.
A loose windshield, spotty glass, muddy display, and easily breakable panes may cause you to second guess your decision about hiring that unverified provider for auto glass replacement. You may think that since it was the only provider, you could find in a short time without getting anyone harmed, maybe that was the best outcome that could have resulted from the situation. Sometimes, it's not the case!
How Mobile Windshield Replacement Changes the Emergency Repair Forever
Mobile Windshield replacement is one of those services that some people still find it new. Mobile windshield replacement service does exactly what its name suggests: We come to you and we make a professional replacement. That means you don't need to hire unknown windshield providers even in case of emergencies, but you can call reliable and trusted services to meet your windshield replacement needs.
Regardless of the territory, you're on, your windshield has sustained some damage if a provider offers mobile windshield replacement services, then they would be there to help you with effective and sustainable windshield installation that would steer clear of any issues long after the fitting.
This means you need to receive top-notch services and that you need years of experience gathered in the automobile industry. We come to you anywhere in the Pheonix area or nationwide. Our customers come first. Let the experts come to you. We are Auto Glass Express! Call us today!