Skip to Content
Windshield Cleaning and Care Tips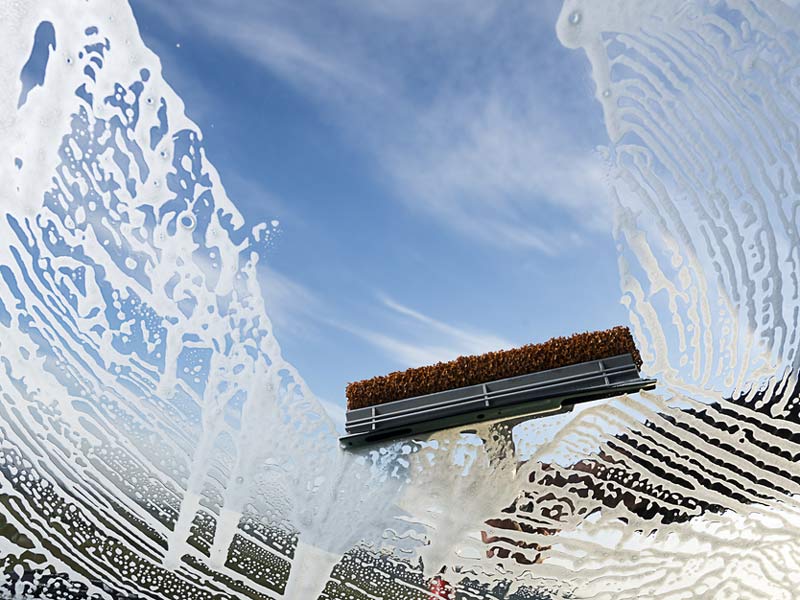 Owning a vehicle has its perks. You should be extra careful with glass cleaners that contain ammonia or alcohol. A windshield that is created of polycarbonate or acrylic alloy is not designed for ammonia or alcohol. These types of cleaners produce toxic fumes. Ammonia acts to dry out leather, vinyl, rubber, plastic.
Also, consider the impact on the environment during your choice of an auto glass cleaner. The milder, the better. If you can't find an approved cleaner go with the soap and warm water. You will see that in 90% of owner's manual.
Spring is an ideal session for a thorough car wash. Choose a microfiber towel at least 300 GSM.
They can hold eight times their weight in water and will not cause scratches. Dirt and debris are lifted up away from the surface by an electrostatic charge. It was far better than to drag the soil across the surface. Old towels, socks, t-shirts are not the best choice when cleaning the car's glass, and will likely cause stretches.
Cleaning the interior of your car should be very much attention to detail, but windows and rear-view mirror for last to avoid getting a stray spray for other cleaning products on you cleaned the glass.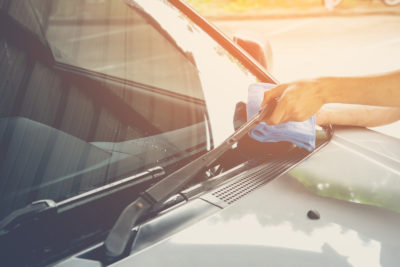 Protect your exterior paint with the wax. Waxing adds a layer of protection from UV rays, birds droppings, and bugs. If you can't wax try to look for a synthetic sealant that offers long-lasting protection. You should buff out every layer before applying the addition one. You'll know that the job is well done when you can't see the haze on the paint. It is always a good thing to keep a reminder of the motion you are using with your microfiber towel. Straight back-and-forth and up-and-down motion are highly recommendable, and you will ensure that the entire surface has been cleaned and wiped down.
Windows cleaning time! Beside soaps, scents and dyes form streaks can attract grime to the surface. Choose an automotive glass cleaner. Works in section and apply cleaner directly to the glass. Wipe the exterior glass in up and down motions using a clean microfiber cloth.
When you reach interior glass, wipe it side to side. This patterns will help you discover the parts you missed. Avoid cleaning your car and exposing yourself and vehicle in the direct sunlight or hot conditions. Windows cleaner can contain chemicals which can evaporate. Remember when cleaning the windows you need to use two towels, one to wipe the surface and another one to buff the surface.
Warning! Don't leave your wipers in the up position while cleaning. They can snap back and cause cracks, chips or break the vehicle's glass. Be gentle when lifting them up, then after cleaning put them back in the normal position. Only then move forward to the other wiper arm.