Skip to Content
The Windshield Replacement Process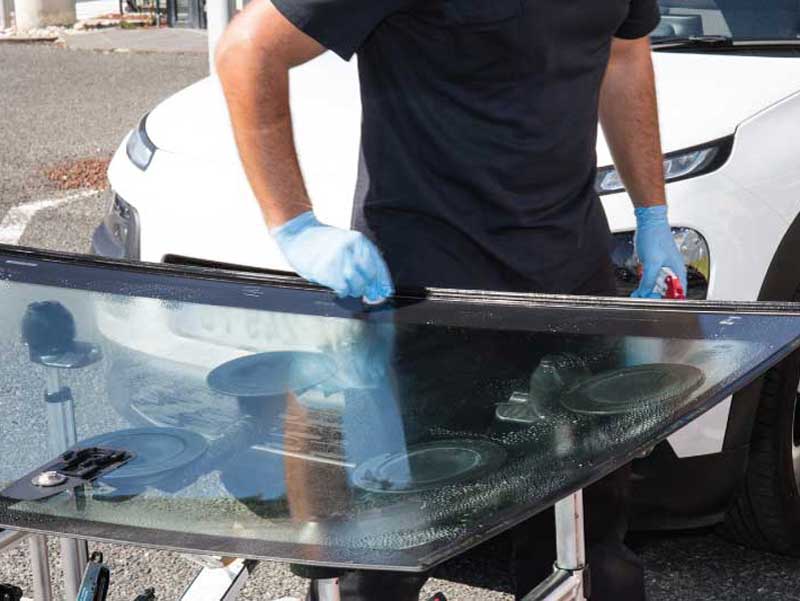 A windshield replacement can restore the safety of your vehicle, while also completely eliminating any unsightly cracks or chips. When you set up a mobile auto glass service through Auto Glass Express, you should ask your technician whether mobile windshield replacement or mobile windshield repair will be the appropriate choice for your specific circumstances. While cracked windshield repair may be used to fix minor problems, a crack that is larger than a couple of inches may indicate that your windshield needs to be replaced. Here is an overview of what you can expect from the windshield replacement process.
Remove the Damaged WindshieldWindshield Replacement
The first step of replacing a car's windshield is to remove the old, damaged windshield. In order to take out the old windshield, your technician will need to break the seal that is holding the glass in place. By removing this molding, your auto glass technician will make it very easy to simply take out your broken windshield. With your old windshield removed, the rest of the procedure can take place.
Prepare the Car for Installation
Before the new windshield can be installed, the car needs to be prepared for the installation process. Using the full-cut method, your technician will cut away any trace that may be lingering from the old molding. After the molding has been removed, the windshield installation area will be stripped down to the metal frame. Next, the metal parts of the frame are coated with fresh urethane. The urethane allows the new molding to make a secure bond between the frame and the windshield.
Install the New Windshield
With the frame properly prepared, it is time to install the brand new windshield. Your new windshield will need to match the exact dimensions of your windshield. When placing your new windshield, your technician will use an adhesive product to set the glass into place. The new molding will also be installed around the perimeter of the windshield. After the windshield adhesive dries, your vehicle will be ready to drive.