Skip to Content
What Is Windshield Pitting?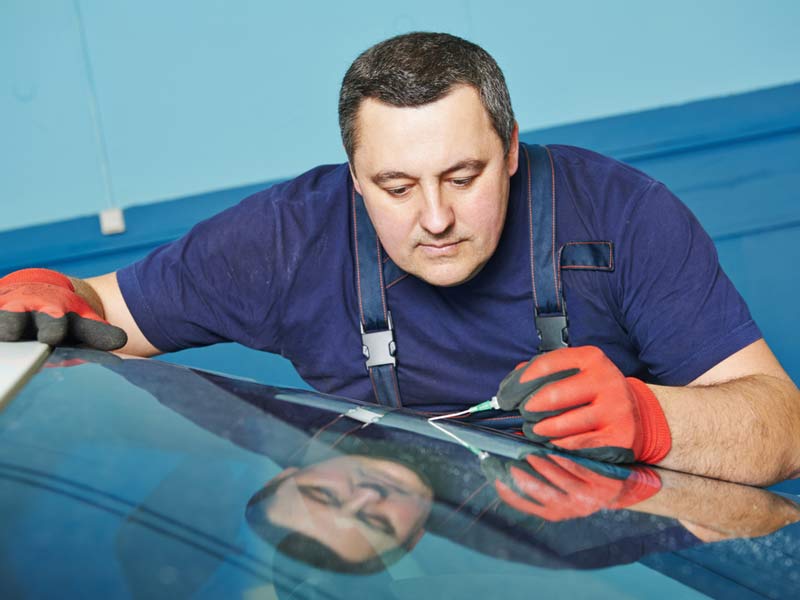 You know this has happened to you: You're driving down the road and the sun beams hit your windshield just right, and suddenly you're blinded. Maybe it's only for a second, but literally anything can happen right within that time when you're driving. What's worse is when there's more than one spot that catches and reflects sunlight in your eyes, preventing you from focusing on the traffic ahead. If you've noticed these types of glares or specks on your windshield when the sun shines on specific areas, then it's likely your vehicle has mild to extensive windshield pitting. But what is that you may ask?
Short and sweet, it's a natural form of wear on your windshield caused by sand, dust, or tiny debris particles. So, when these particles hit your windshield as you drive at high speeds overtime, they cause damage by embedding in your windshield. In fact, the windshield pitting happens even faster if you take the highway to work every day because you're traveling at higher speeds for a majority of your commute.
When your glass is lousy with windshield pitting, it causes small craters in your windshield. I know, that sounds terrifying. These craters then distort the light coming through the windshield, which then distorts your vision and puts you at risk. The more windshield pits you have, the less secure your windshield becomes of course. And as you may already know, your windshield is a major safety feature in your vehicle. These small craters and pits can even interfere with your windshield wipers, making them ineffective or cause damage to them.
So, enough scaring you about windshield pitting. There's technically not an acceptable repair for pitted/worn auto glass. The best repair our there is to just replace the windshield entirely. If you search, google may give you various articles and videos float around with ways to fix your pitted windshield on your own. Yet, unfortunately, any attempts to polish the glass, like many of these links suggest, will make it uneven and could cause even more damage. While minor cracks can sometimes just be repaired on a windshield, that is not the case with a pitted windshield.