Skip to Content
Advanced Driver-Assistance System Windshield Calibration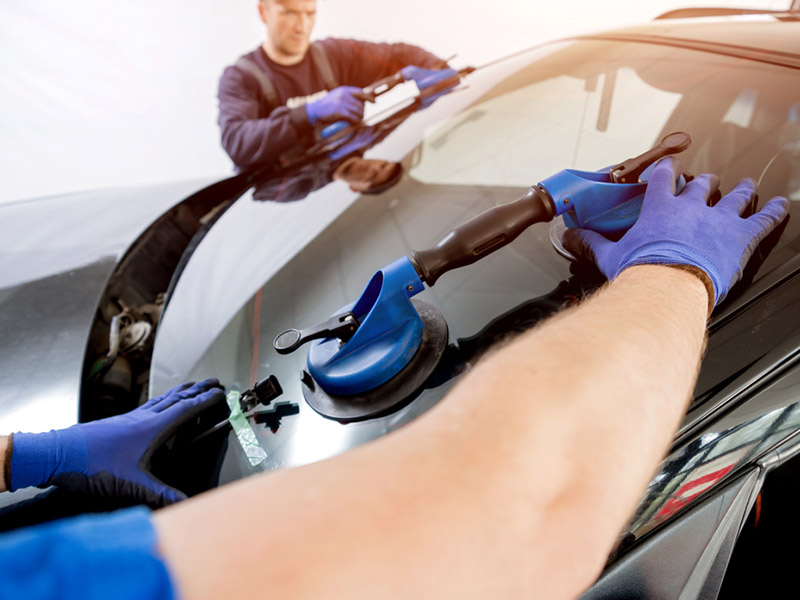 Advanced Driver-Assistance Systems Windshield Calibration
Our cars are becoming more advanced every day, rapidly transforming how we drive as auto technology continues to change; the effect on auto glass installation will be extraordinary. Consumer demand is changing legislation, and the momentum from the National Highway Traffic Safety Administration is driving growth in advanced driver assistance systems or ADAS like never before.
The National Highway Traffic Safety Administration's (NHTSA) new five-star safety rating system, now includes forward-collision warning and automatic emergency braking. Technologies like lane assist, lane departure warnings, pedestrian detection, forward collision alerts, and adaptive cruise control are becoming more common, making drivers more aware and keeping us all safer.
So what do all of these technologies have in common? They all require cameras, lasers, and radar systems to work together to function correctly, needing certified auto glass professionals, like Auto Glass Express, to ensure that they are correctly calibrated. These technologies present a challenge to numerous auto glass installers and windshield replacement shops in Phoenix, as many of these cameras and sensors are mounted to the windshield. Many installers are unaware of the need for calibration, haven't been certified or undergone proper training, and have been struggling with how to handle these complex installations. This causes a lot of concerns for drivers, and it's something that any driver with a car newer than 2011 should look into when having their windshield repaired or replaced in Phoenix.
ADAS Windshield Camera Calibration in Phoenix
But now, there is a solution. Auto Glass Express! Our certified ADAS windshield calibration technicians are dispatched throughout the Phoenix area to ensure that our clients receive proper installations and calibrations anywhere in the valley. At work, at home, or in our shop, our customers can drive safely with ease of mind knowing that their windshields, cameras, and driver assistance technologies are properly installed and re-calibrated when they choose Auto Glass Express for their windshield replacement.
Auto Glass Express is one of the industry's first Auto Glass Shops in Arizona to use the proper tools and technologies to perform the required camera calibrations. Once a windshield has been replaced. Camera calibration is a complex process that's different for every vehicle, but Auto Glass Express simplifies it once our technicians install the windshield, our advanced tools connect to the car. The tool initiates the camera aiming process and works with the vehicle to optimize the camera's alignment and restore the ADAS features to the OEM (Original Equipment Manufactures) specification. Whether it's a static calibration that is precisely measured and aimed at a target within our shop, or a dynamic calibration where the process uses lane markers to align the camera. Auto Glass Express technicians and our calibration equipment enable even the most complex calibration with pinpoint accuracy. Auto Glass Express helps drivers stay current with the emerging driver assistance technology, keeping Phoenix drivers safe and back on the road.
Auto Glass Express services and provides windshield replacements, repairs, and re-calibrations for any vehicle, regardless of year, make or model. From an RV to a Tesla, you can count on Auto Glass Express and our certified technicians to keep you driving safely with a clear view on the road.
Call us now or request a quote online to have your windshield replaced today!